Do you wanna learn how to jump higher in high jump? Then you are in the right place. The most common problem with the people who want to jump higher or to develop any unique athlete character is that they think the equipment and things matter more than the body's physical techniques.
All you should have is determination and you can make your jump high within days. If you want to become a champion high jumper then you have to work on your body and you have to learn some special techniques. Also, you will find a special program on how to improve your vertical jumping up to 15 inches in 8 weeks.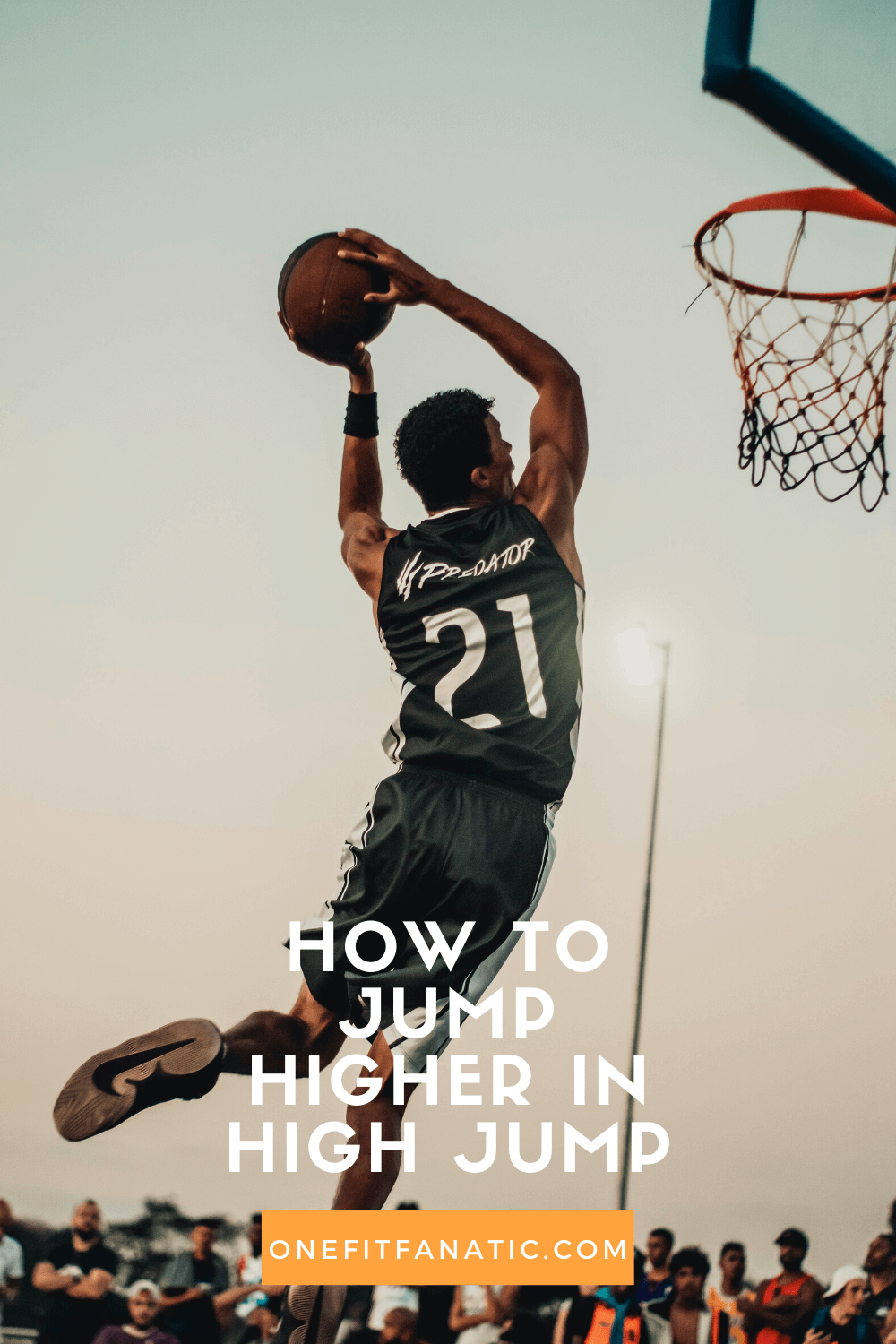 The high jump uses all of your body from your shoulders to your glutes. I will show you the ways and exercises you can perform also at home to enhance and boost your jump. Do not worry, you can still do some important exercises at your home and they are so easy as well.
Exercises
Here are some exercises you can perform to learn how to jump higher in high jump.
Jogging
You have to prepare yourself for jogging twice in a weak. Once you start doing this, you will feel better when you will do your other exercises. It is a test for yourself and it will open your muscles. You only have to do it for 20 to 30 minutes.
Short sprint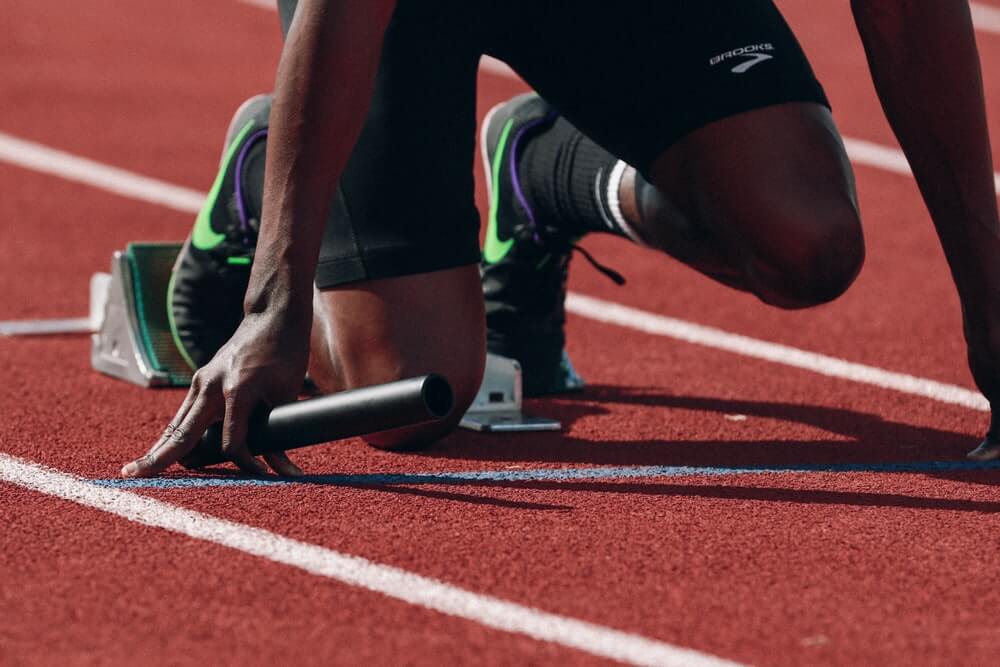 Short sprints are the running for a shorter interval of time and you have to practice them. In a high jump, the last 7 to 10 steps are very crucial and your jumps depend on those steps. Try to accelerate yourself in those steps through short sprints. You have to do sprints for 30 to 60 meters.
Hill runs
Find a hill like steep surface to test your force against the gravity. These are like plyometric and do short sprints on them for about 5 repetitions.
Stair runs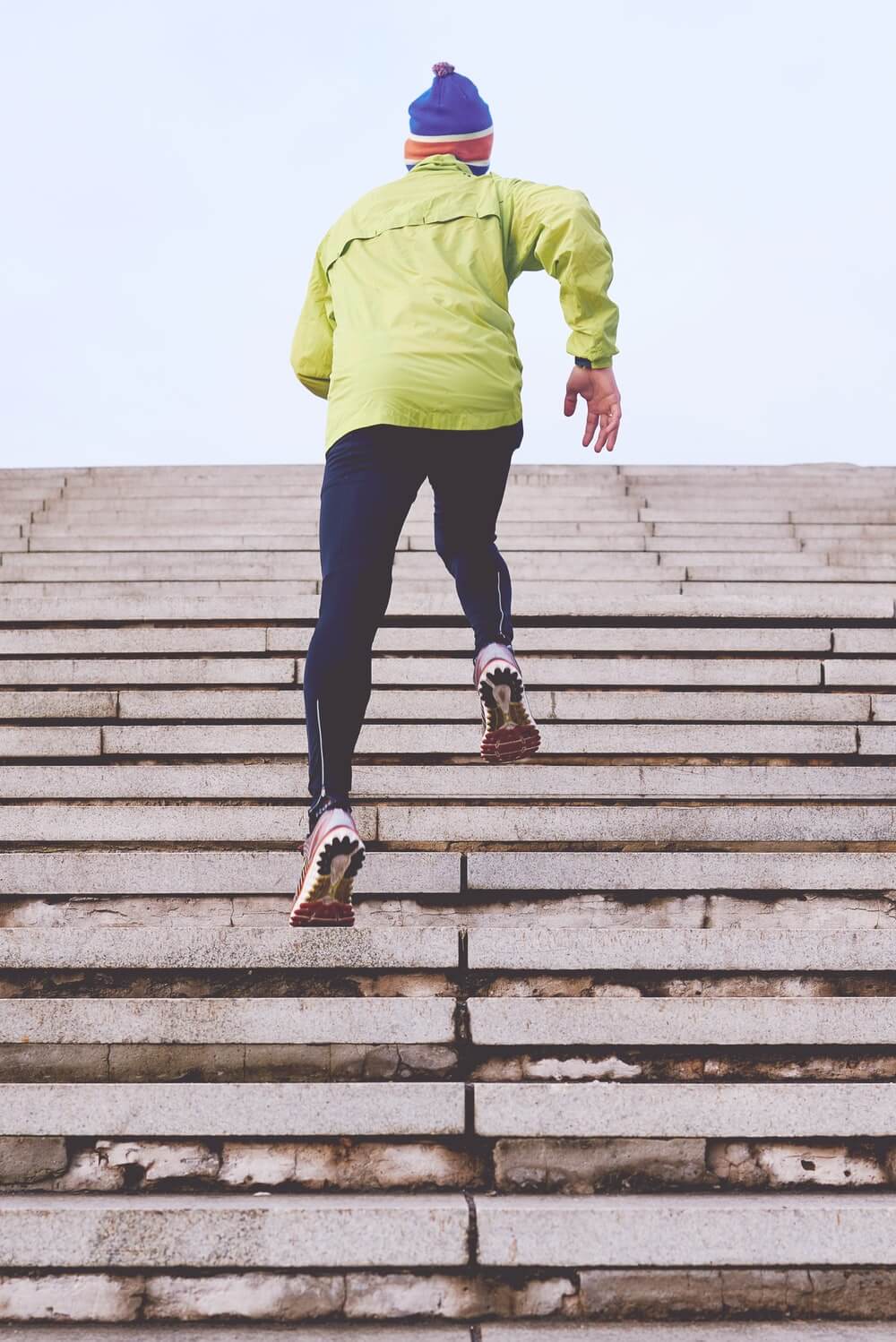 It will be very easy for you if you have stairs in your house. Find stairs that are 10 to 20 meters in length and practice on them by running sprints on them. You also have to make a routine of using stairs instead of the elevator because it will help you to explore in a better way and you will have a very good approach. The more you cover the stairs in less time, the better it will be.
Skipping
Skipping is a very basic but helpful exercise to increase the flexibility in the body because, for a high jump, your body should be stretched enough. You can do single leg, double leg, and triple leg skipping.
Take off training
You can practice take off training at your home and it is very simple. Just you have to find any wall or fence and mark your previous measure of jump on that. Practice and jump on that fence. You will see a remarkable difference between your knee and that fence.
Find a flat surface and do some run-ups as well. In your run-ups, you have to take off after that. Mark your phases and increase your jump, take off, acceleration, and velocity with every phase.
Stretching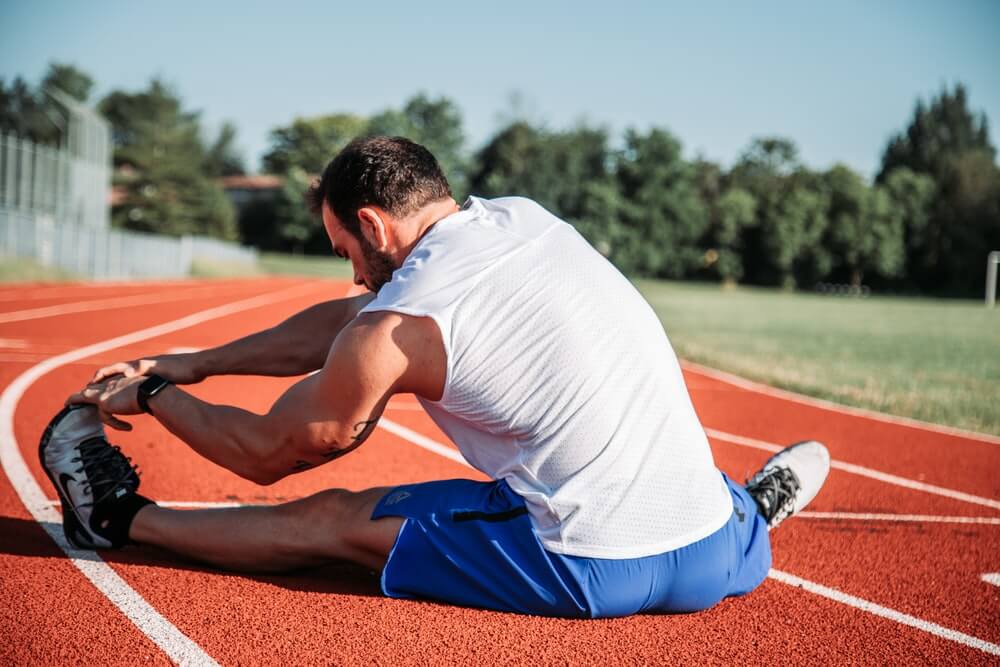 Stretching is a must for any game and high jump. You have to stretch your glutes, arms, hamstrings, legs, and shoulders. The more flexible you are, the higher the jump will be. Give at least 30 minutes of your day to stretch your muscles because they will become stronger.
You can do the following exercises for stretching:
Cat cow stretch
Dynamic stretching
Bow flex
Core exercises
You have to make your core powerful by doing sit-ups and leg raises. You have to do this because it will help you to make your hip region strong, you will have a better take off and your knee drive will improve.
Techniques
There are some techniques that you have to consider to jump higher in a high jump.
Working on your explosiveness
The first thing that you have to work on is your explosiveness. It is the key factor in any high jump. You can improve it by doing explosiveness muscle exercises like vertical jump, bounding, hurdles jump, and many more. There are two types of jump:
When you jump from your static position.
When you jump while you are running.
So you have to transfer your horizontal speed and power into the vertical jump and this is explosiveness. You will be successful in clearing the higher heights.
Angle and right use of body
This can add more 20% in your jump or you can increase your jump by 5cm only if you focus on these points. This will show you the timing for the explode and angles of your body.
You have to work on your back and its flexibility and make your time perfect over the bar. Take an approach of 10-12 steps.
You have to make your body's arch and angle in a way that you get full energy in your vertical jump and you go vertically, not horizontally into the bar.
Do you wanna jump higher up to 15 inches?
Do you wanna jump higher about 8-15 inches in less than 8 weeks? Do you think it is possible?
This training method helped over 20,000 people to increase their jump up to 15 inches. It doesn't matter if you are under 6 feet tall or if you are un-athletic, you can learn how to dunk with a 3-step program called Vert Shock.
No need to do nothing heavy like squats, crazy box jumps, or deadlifts. Justin "Jus Fly" Darlington used this method and was the first trophy winner at Nike World Dunk contest alongside LeBron James and Anthony Davis.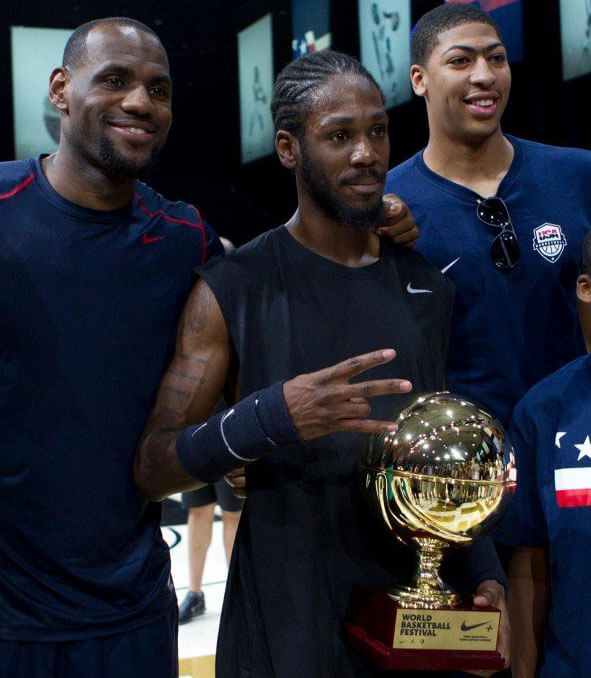 With Vert Shock, you can learn how to jump higher in a couple of weeks, and you shouldn't miss an opportunity like this. Worth to mention is that they have 100% 60-days money-back guaranteed. There is no better deal than this, plus you get 50% OFF on Vert Shock.
Click here to get 50% OFF on the Vert Shock program.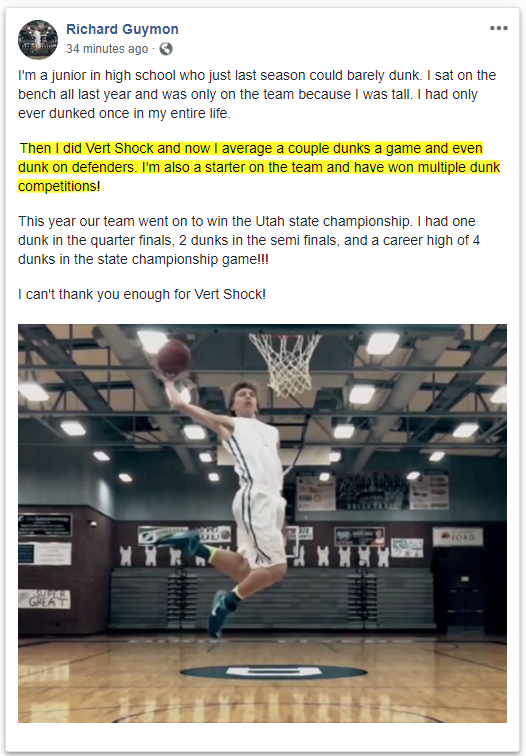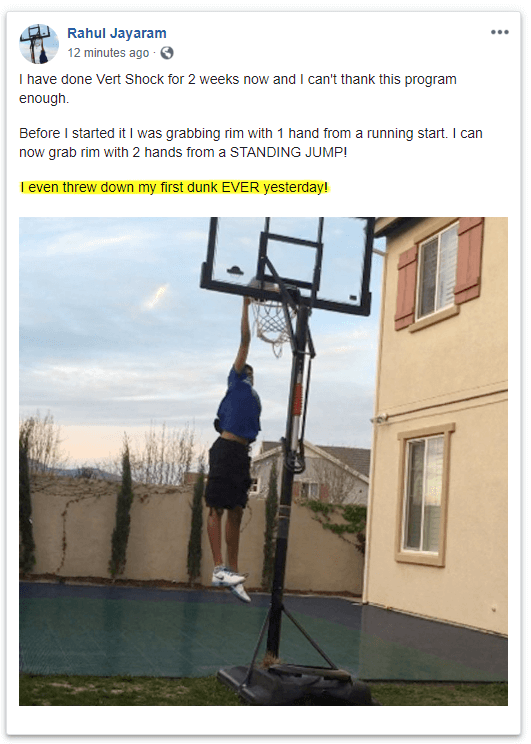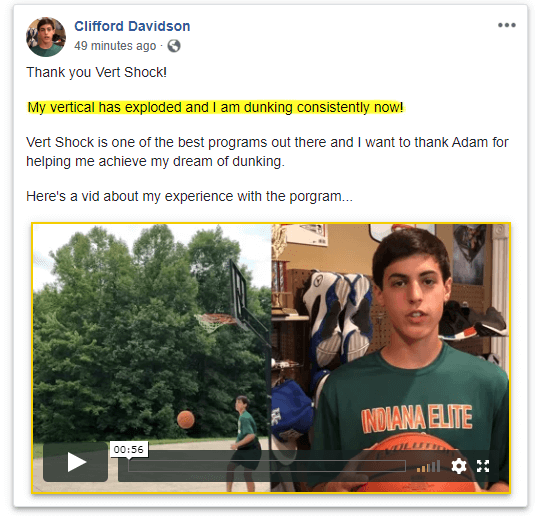 These are some of the proofs that guys were able to achieve with Vert Shock, so it is time for your vertical jump to explode and to start dunking regularly.
Conclusion: How to jump higher in high jump
A high jump is a dream for everyone. This article has all the points that are necessary for you to jump over all the hurdles and show your perfect jump in a high jump. You just have to work on yourself with dedication and determination.
You can achieve all of this by working and improving your techniques.
Hopefully, this post on how to jump higher in high jump helped you improve drastically. Try the Vert Shock program and get a 50% OFF now by clicking here.