How to jump higher in a week? A high jump in an athlete will be a unique characteristic, which can make you different from others.
Being able to jump higher when you are trying for a smash in headshot in football or attacking the basket in basketball you can make a huge difference in your team.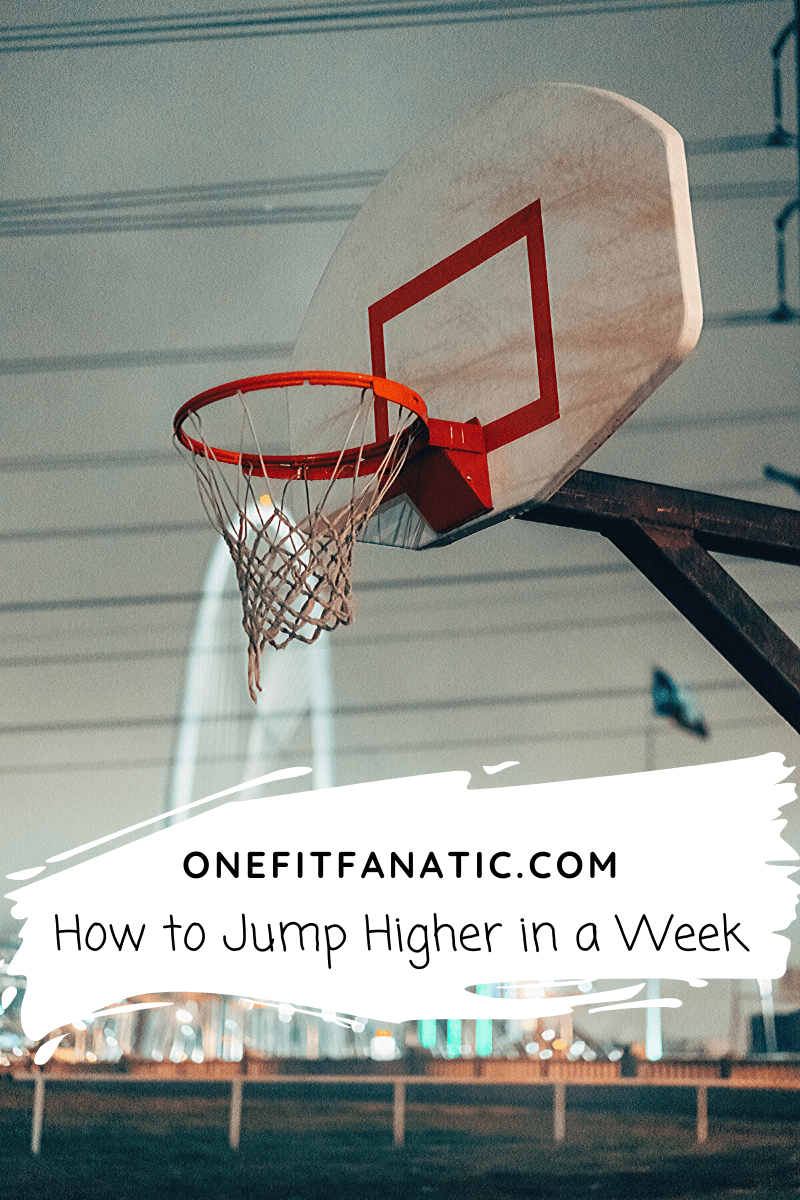 Learning how to jump higher in a week - tough task?
Click To Tweet
In this article, you will be able to know which exercises are essential to learning how to jump higher in a week. So let's get a start.
Warms up:
Preparing your body for the exercise is the first point. It will lose your muscles so you can act on them the way you want. You can do light exercises for this purpose. Here are some:
Jumping jacks.
Jogging in place.
Shoulder stretch.
Lower back stretches.
Glute stretches.
Front quad stretch.
Hamstring stretch.
You have to do a set of each, comprising 10-15 jumps.
Exercise:
After warming up your body, you now come to the main exercise part. This is a week plan. Every exercise will be done daily. Here are some very important points:
Donkey kicks:
Donkey kicks are very important as they activate the glutes. The glutes are tight by sitting, so it is necessary to activate them through donkey kicks. Add this to your warm-up exercises for example jogging and skips, etc.
All you have to do is, go down on your knees and make sure your back is straight.
Now move your one leg backward and upward towards the ceiling.
You have to do it for 1 minute each leg. You can also try straight leg kicks back.
180 degrees Jump:
You have to jump 180 degrees, turning your body round to the back and front. Do not turn yourself by 90 degrees or any other angle, do it with 180 degrees.
It will make your movement and motion much faster.
5 sets of 15 jumps are required.
180 degrees Jump
In kneeling tuck jumps, you have to stand by your knees and hop up. Slow down for once and hop up again. You have to do it correctly. Focus on hopping up. Do it repeatedly.
It will allow you to make your thighs and hips flexible so you can jump higher.
5 sets of 10 jumps are required.
Single leg squats: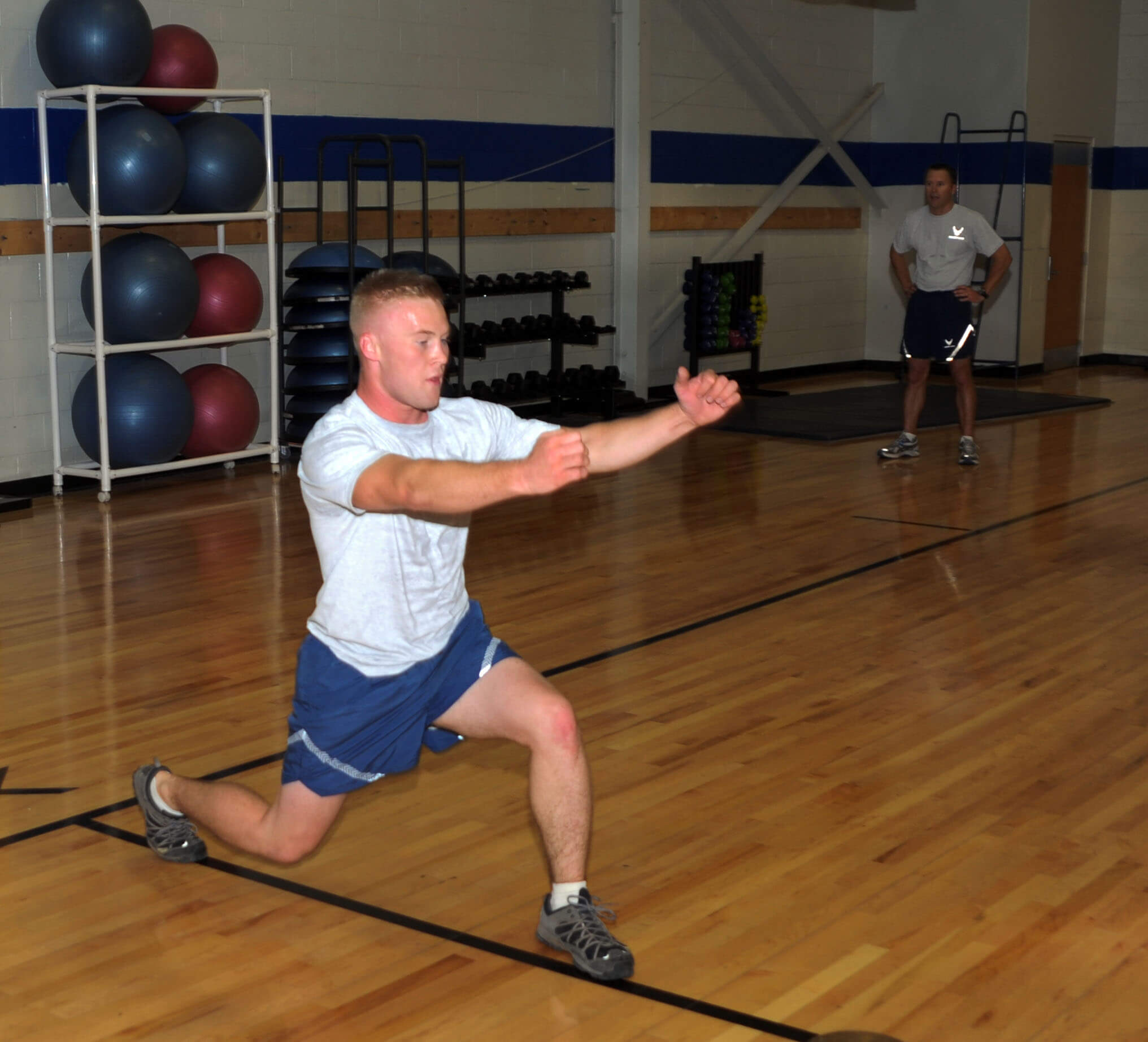 In this, you have to stand on your single leg by balancing yourself. A chair can be used to balance yourself. You have to go down and come up with your single-leg, keeping yourself in balance.
This can be done by a dumbbell too. If you will not balance yourself, it would be an incorrect way.
5 sets of 15 squats are required.
Two legs squats:
In this exercise, you have to start with your legs apart and hands out when you go down. If you have the right techniques start with hands out. Go down and up repeatedly. You can also do it with the help of a dumbbell.
5 sets of 15 squats are required.
Rebound drill:
In rebound drill, you have to throw the ball as high as you can and go get it. So basically, you are throwing the ball as high as you can. It gives your arm's muscles extension. When you jump and get the ball it gives your leg's muscle and hip's muscle extension. You have to throw the ball as high as possible, so you can jump as high as possible.
This is an exercise and a test for yourself as well. You will get to know in which category you fall.
5 sets of 10 jumps are required.
Plyometric box:
You can take a plyometric box or any bench that is one or two feet higher from the ground. Take your hips out and lower your body. Jump on the raised surface. Do it repeatedly after taking 30 seconds rest. This will help you to make your explosions better.
Post-workout Stretching exercises: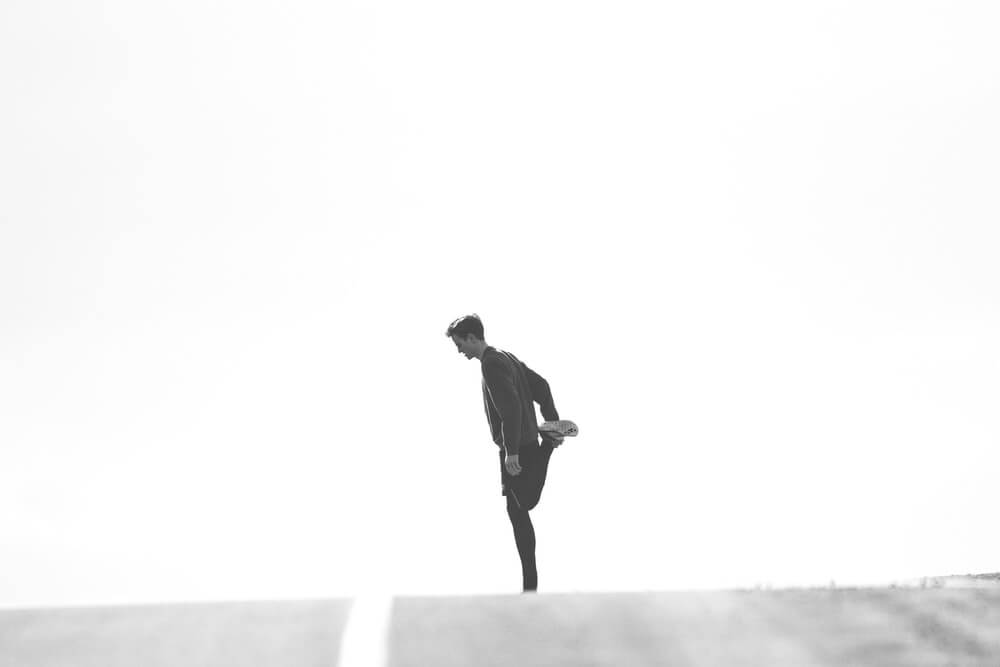 Stretching plays a very important role in your jump. We need to stretch out the muscles we use most in our jump. The more flexible and stretch your body is, the higher you can jump easily. So for this, you have made less resistance in the body. Resistance comes when you feel your body extremely tight, your hip flexors being extremely tight and you go to jump right but you can't get the full hip extension. Your motion can get disturbed.
To make your body flexible and to lessen your resistance in the body, I have the following two exercises for you.
Use of a band:   
Anchor a band right around your hip level. Take a big step out and move into a lunge position. Now this will allow you to open up your hip flexion.
Mackenzie:
A simple Mackenzie press helps you to open your abdominal region. For this, lay down as in push up position. Put your hands right around your shoulder and then drive your elbows away. Try to lock your elbows out. Try to push turn them out and drive your head closer to your hands. It works on the abdominal region and stretches them out.
Achilles stretch:
The portion of your leg from knees to toes is called Achilles. You also have to stretch it as it has a role in jumping higher. For this, you have to stand against any wall or straight rod vertically. Put your one foot back and push against for 30 seconds, change your leg and do it again for 30 seconds.
Wanna learn how to jump higher from 9 to 15 inches?
This training method helped over 20,000 people to increase their jump up to 15 inches. It doesn't matter if you are under 6 feet tall or if you are un-athletic, you can learn how to dunk with a 3-step program called Vert Shock.
You don't need to do any heavy squats, crazy box jumps, deadlifts. Ever heard of Justin "Jus Fly" Darlington? He used this method, and he was the first-place trophy at Nike World Dunk contest alongside Lebron James and Anthony Davis.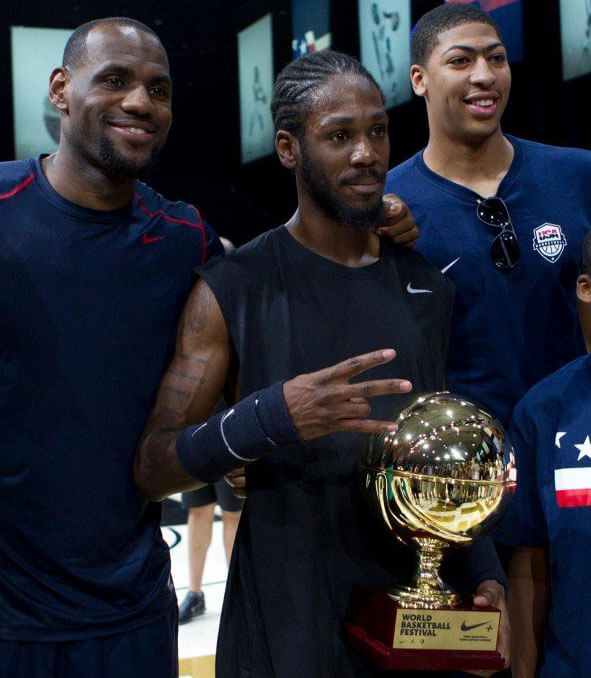 Vert Shock can help you learn how to jump higher in a weeks time, an opportunity like this is one not to miss. Plus, they have a 100% full money-back guarantee return policy. If you are not satisfied in the first 60 days, you can ask for a full refund.
Click here to get 50% OFF on the Vert Shock program.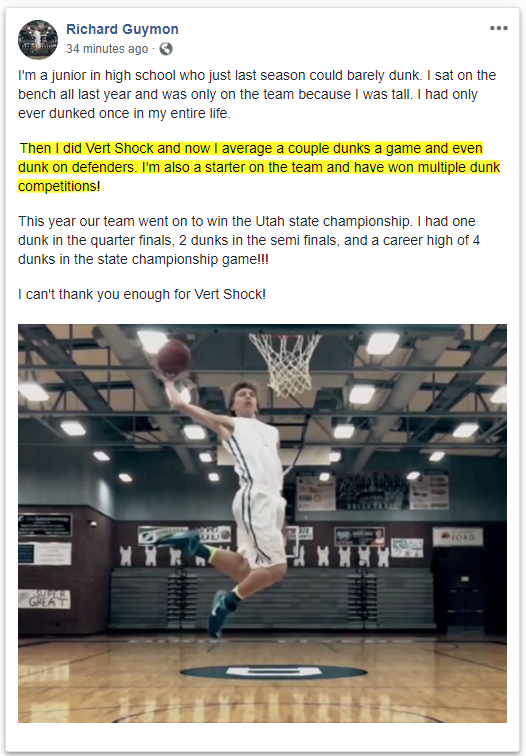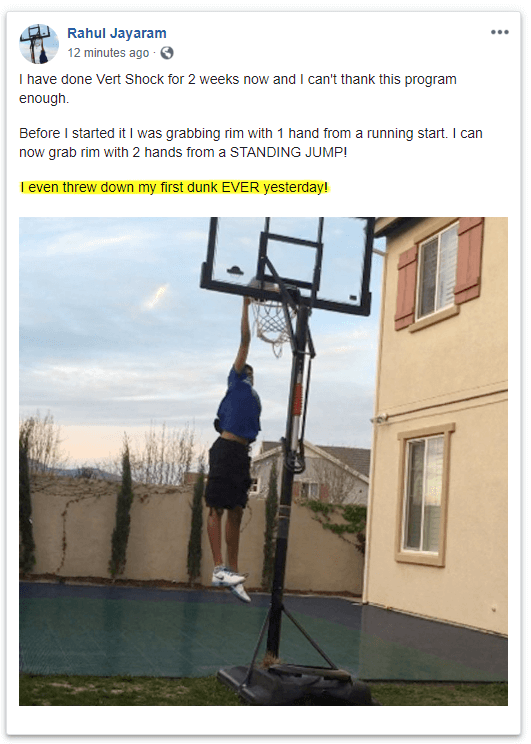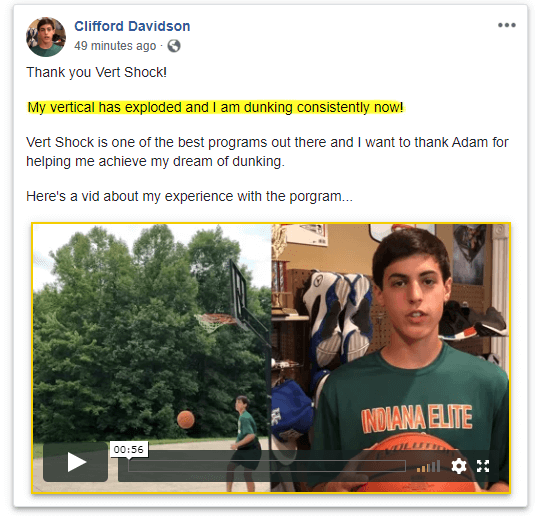 Here is proof of people that actually used Vert Shock and tried for themself. Your vertical jump will explode and you can start dunking consistently.
Conclusion: How to Jump Higher in a Week?
Do these workouts properly for the best advantage. Do not slack on them. Go to your fullest and you'll be jumping like very high just within a week.
Vert Shock is perfect and you can learn how to jump higher in a couple of weeks up to 15 inches. They have a full money-back guarantee so you have nothing to lose.