These are my benefits of being vegan for a week. You know that people are getting many disorders and diseases nowadays and it is because of diet. Have you ever feel that you are healthy? Have you ever notice anything about your health?
You have to think about that because there are many easy ways through which you can take care of yourself and you can improve your health. One of the easiest ways is by eating a vegan diet.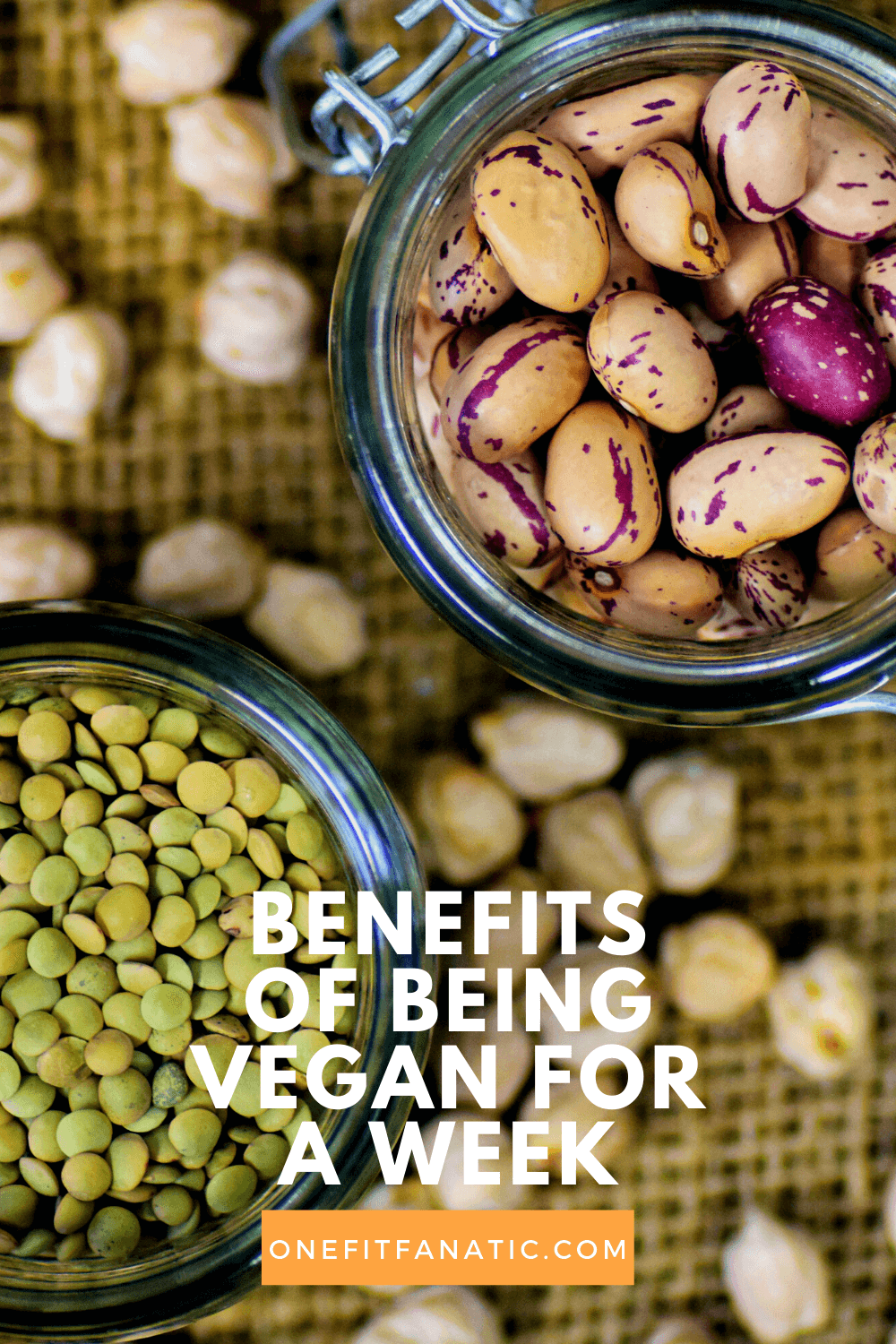 Going vegan is one of the best things you can do for this world because it makes you feel light and decreases your burden on earth because it is also good for the environment. Do you how much benefits you get when you are a vegan for a week? I have been a vegan for a week and I got many benefits. So, I have to share it with you.
My skin, health, hair, and taste buds are improving and I am noticing that. I am becoming more active and I am finding excitement in my meals. The following are some benefits of being vegan for a week. Yes, it is an experiment showing positive results.
I got better digestion
While comparing my process of digestion of a vegan diet with animal-based products. I can clearly say that being vegan for a week improved my digestion.
When I fill up my plate with colorful fibers, plant-based protein, healthy carbohydrates, and healthy fat, I can listen to my body saying thanks to me.
In a plant diet, everything present in the food follows the rule of "easy come and easy go". I am not feeling any burden and weight in my stomach and I am so relaxed.
So, if you are trying to be vegan for a week, remember that you have to take fibers in only adequate amounts. You have to chew your food slowly and you will also get rid of all the food imbalances that cause constipation and diarrhea.
I found fun in making food
Being a vegan for a week, I enjoyed every single part of buying things and making my food in the kitchen. You also have to try it because it is full of fun and excitement.
I went to a superstore and bought vegetables, vegan products like cheese, butter, and dairy. I bought some fruit of about any color. I made my food, cutting all the materials, and mixing stuff.
Being vegan also makes your time good in the kitchen so it is also a benefit. There are many vegan recipes you can try and you will find fun in making them like me.
When I ate the vegan food which I made by myself, it was more exciting and I can say that it is one of the happiest things for a person because I know I was getting healthy nutrients and delicious food to eat as well.
Click here to get 150+ Vegan Recipes.
I have better skin now
Being a vegan gives you many things and one of the best things is smooth, acne-free, and good skin. I got all the essential nutrients and minerals which are required for good skin.
Previously, I was using many beauty products to get rid of all the spots and acne, but after being a vegan for a week, I got a skin that gets compliments from everyone around.
Some of the best things from a vegan diet you can eat to make your skin good are oranges, apples, berries, bananas, peach, green vegetables, and many more.
I enjoyed a peaceful sleep
Yes, being vegan for a week gave me a calm and peaceful sleep. I know that I was getting many calories and nutrients but they all were very easy to burn and digest.
There many things like bananas, avocados, sweet potatoes, broccoli, cashew, kale almonds, peanut butter, and spinach have vitamin B6, magnesium, and tryptophan. These all minerals and nutrients control your sleep-wake cycle in your hypothalamus.
This is the best benefit I got because after a whole tiring day, I was able to get a night of proper and peaceful sleep. This gave me energy for the other day and allowed me to stay active all my next day. My body also felt very comfortable with the vegan diet.
I got a better sex drive
Who doesn't like sex? A better and relaxing sex? Everyone likes this. So, I got a better sex drive being a vegan for a week.
I noted many changes in the potential and abilities because, in a vegan diet, there are many things like onions and fruits which increase and regulate the level of testosterone hormone in your body.
Animal protein and fat oppress the growth of this hormone, so I got this benefit and you also have to get this to have better sex life with your partner.
I got rid of pain and inflammation
Have you felt any pain in your joints and your muscles ever? Yes, it can be cured from being vegan. I tested this being vegan for a whole week and I did not eat any animal food or highly processed food. I noticed a very big change in the mobility of my muscles and joints. A vegan diet is the best fuel in the body.
The plant products which are enriched in omega 3s like chia and flax and some green leafy vegetables are very useful to reduce and get rid of inflammation.
Animal food and all other you eat cause acidity in your body. Plant food is alkaline-based food and it neutralizes your body and gives calmness to the inflammation and pain.
Vegan Recipes
Do you struggle to cook healthy vegan food? You can get your hands now on 150+ Vegan recipes made for you. You no longer need to spend time researching the next meal.
You will get:
Super simple, easy to cook tasty recipes
Meal prep with no guesswork
Grocery list on the things you need
Click here to get 150+ Vegan Recipes!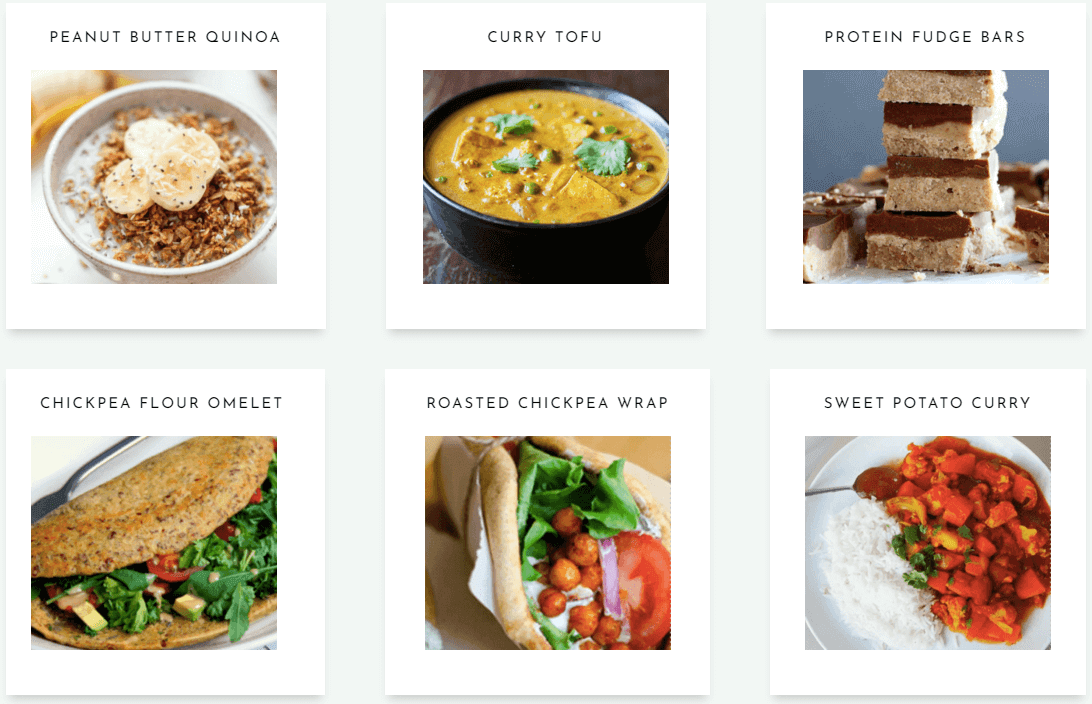 Conclusion: Benefits of Being Vegan for a Week
I have observed many positive changes in myself and my health. So, now it is your turn to do a little experiment with yourself and try something new that gives you benefits and makes your taste buds feel good.
Please note that down these are not any medical treatments and mediations, these are just some experiences and adventures about what I felt being a vegan for a week.
The world is evolving and most of the people are changing themselves from animal diet to a plant-based diet. Beware of the vitamin B12 which you have to take through some external supplement because it is not present in some of the plant-based food and it is highly important.
Hopefully, you enjoyed this post on "Benefits of Being Vegan for a Week", if you found it valuable, please share it on your favorite social media down below.