How to start a vegan diet step-by-step guide on starting to live a healthy plant-based lifestyle. We as humans do many things just to be healthy and to live a prosperous life with a brilliant body.
But so often, being busy with work and family stuff, we forget to take care of our health. One way to get healthy and make your body improve is the vegan diet. With this guide, you can learn how to start a vegan diet for beginners with ease.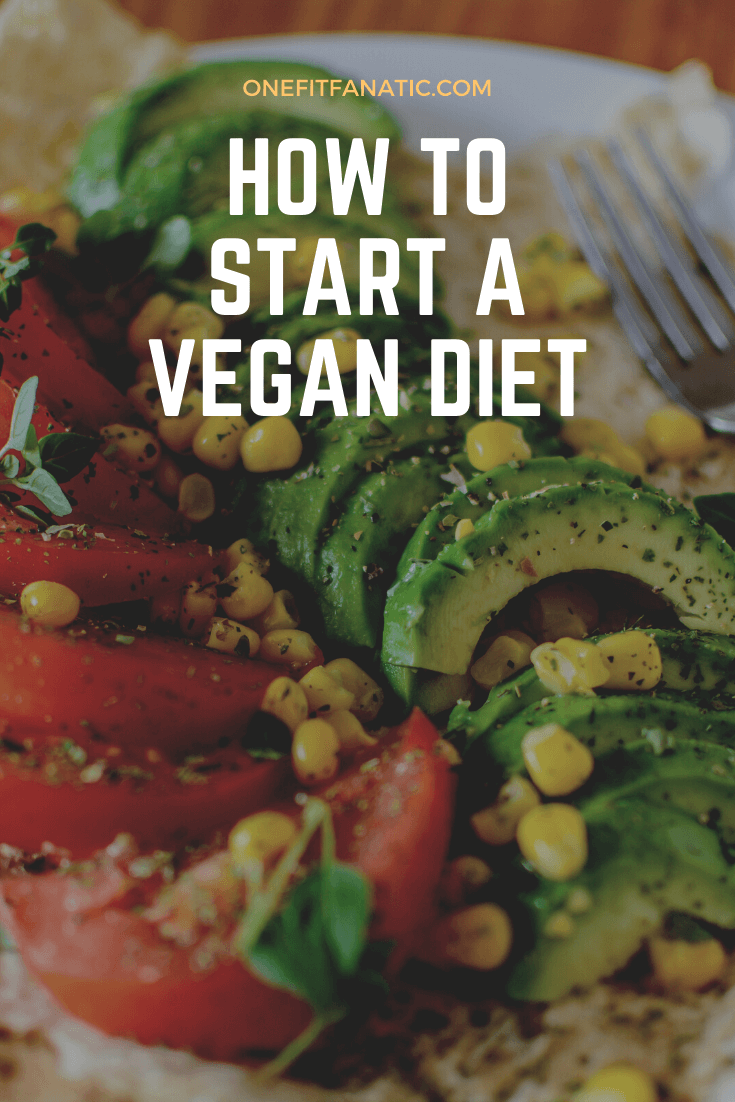 What is a vegan diet?
A vegan diet is a diet in which there are only plants based food. Not eating any animal-based food and processed food is called a vegan diet. You get all the benefits from the plants. You need to practice to abstain from the use of animal products in your diet and the philosophy that rejects the commodity status of animals. When you follow this, you are known as a vegan.
Why do you want a vegan diet?
Ask yourself a question why do you wanna learn how to start a vegan diet? Note down your points and attach them to your fridge. It will keep you motivated and you will be on track. You only need a direction to follow. Write its benefits. You can also write delicious plant-based food recipes the same way. Click here to check 150 Vegan Recipes done for you.
You can become more plant-powered in the kitchen, with already prepared vegan recipes so you can't make mistakes and start a vegan diet the right way.
Basic foods you can eat as a vegan:
Grains
Legumes
Tubers (potato)
Vegetables
Fruits
Seeds and nuts.
Benefits of a vegan diet:
Scientific research shows that many diseases and problems can be prevented by eating a wholesome vegan diet. It has amazing health rewards. It will make your skin and hair better. You will get better nutrients through this. You will have a better digestive system. It protects you from cancers. In short, you can enjoy a better lifestyle by adopting a vegan lifestyle.
You can also lose weight if you follow the vegan diet.
Now the question arises is How to start a vegan diet? Let me explain everything and you will be able to completely adapt it in just a few weeks.
How to start a vegan diet?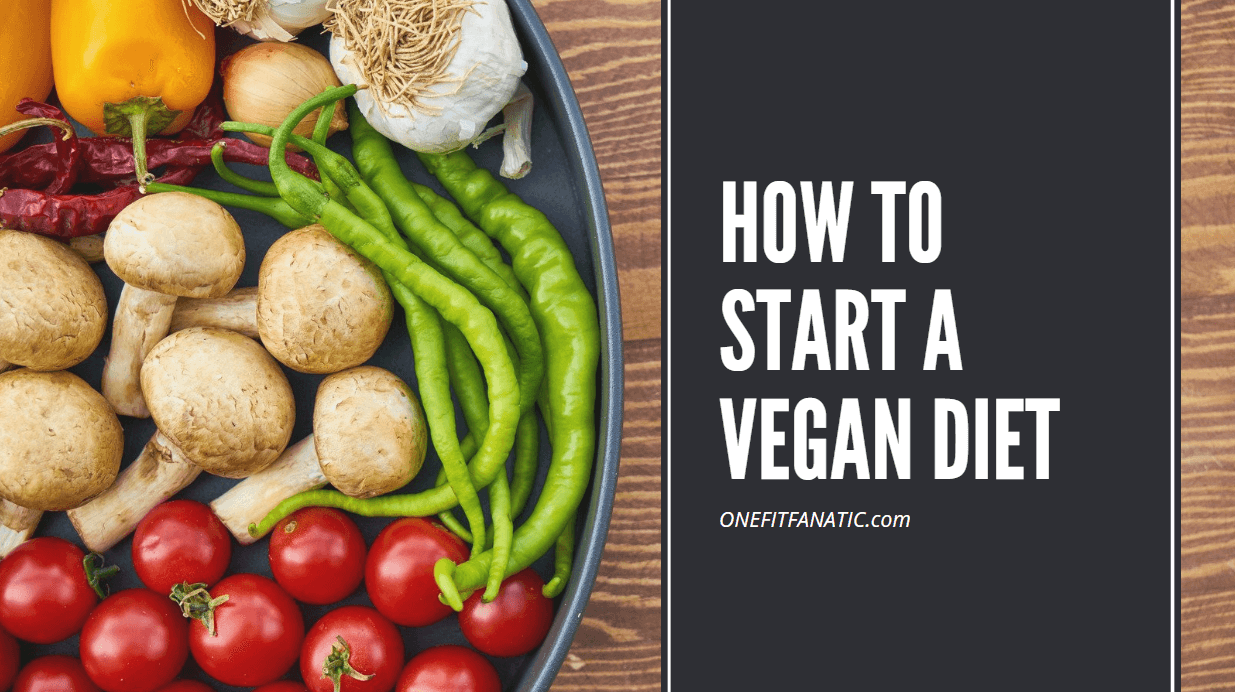 Best FREE Guide to learn how to start a vegan diet and lifestyle!
Click To Tweet
The following steps will help you to convert yourself from a non-vegan diet to a vegan diet and doing it with ease.
Start with an open mind
You need a positive mindset for his. Human behavior is mainly based on how you look at things. Nothing is impossible, it is just our mindset. So before starting working on it, you should think that you are going to eat an abundance of food. You should not consider any complications. Do not feel it like a punishment.
Just think that you have to do it and you have to do it for yourself and your environment. You are going to eat colorful food that is more delicious, wholesome and full of nutrition. You will not have any guild of eating meat.
The lifestyle of abundance:
A vegan lifestyle is a lifestyle of abundance. You can eat whatever you want to. Just go to a supermarket and see how many types of cereals, fruits, vegetables, and nuts are available for you. Animal products are very limited in range. They all have the same taste. When you think about this you can change your diet very easily.
Wholesome:
A vegan diet emphasizes the wholesome food and deemphasizes the processed food. If you start a vegan diet, you will know that it is way better than any processed animal-based food.
Starting from scratch:
If you are thinking about a transition, just start it from scratch. Try eating some vegetables in the form of salad with your meal. The plan is the following:
Start eating more vegetables, salads, beans, and grains once a week. You can eat any other thing rest of the six days.
Now start eating a vegan diet twice a week. For the rest of the 5 days, you can eat anything.
Eat a vegan diet three times a week.
At the end of the 6th week. Now you are eating a vegan diet. Don't force yourself for this. Make your body easy with the food. Give its time to digest the fiber because a vegan diet has an abundance of fiber. Gradually, you will start liking it afterward.
You will be able to try new vegan recipes and get used to new flavors too.
Add the same spices used in animal food:
You are going to change your diet but not the spices. You should add the same spices in your vegan diet that were used in your animal-based food. It will help you to easily convert yourself towards a vegan diet because your taste allows you to do this.
Food journal:
This will help you to get a more clear and honest view of where you are coming from. It can be hard for you to give up the animal products, but if you keep a food journal maybe you will notice that you have been eating more vegan that you thought you were.
For breakfast, say you are eating fresh fruits, oatmeal.
You can use vegan butter and vegan dairy milk.
Use a vegan creamer for coffee.
Add vegan along with the animal products:
No one can immediately change himself to a completely new diet. To overcome this, start replacing your animal products to plant bases products. For example:
At the start, with your animal meal, you can make a glass of fresh juice made up of any fruit. Start drinking it with your food.
Cut salad from different vegetables and eat along with it with your food.
You can also eat nuts and beans after your meal just to make your taste feel better.
Read food labels:
Whenever you go to a market to buy food, make your habit to read the food labels because you don't know what you are going to eat. If there will be a lactose-free cheese, it will be along with the vegan cheese. Read the food labels and buy the plant bases products. Ingredients are very important.
How can you get the nutrients that you were getting in your animal food?
This is one of the most asked questions. You have to be well aware and educated to know about the proteins, carbohydrates, vitamins and other nutrients that you were getting from your animal-based food. Let me give you an example that how can you make a substitute for the nutrients available in your animal base food.
If you are eating beef, it has 21grams of proteins. You can eat edamame and lentils as a substitution as they have 18.46 grams per cup of proteins.
For your carbohydrate requirements, you can eat banana and apple as banana has 23 grams of carbohydrates.
Calculate the nutrients in the food and compare vegan and non-vegan food. There are over 150 vegan recipes that you can try and implement in your diet.
Be simple:
What does this phrase mean? It means to rely on your go-to meals for first. Your meal should not be perfect but it should be a practical meal. You don't want to use 20 ingredients in your food, rather you can make your food by only 3 to 4 ingredients. This will be more practical. Do not make your food complex.
All in or transitions:
It means that how fast you can adapt things. It varies from person to person. Someone can be quick to adopt anything in only a day, but on the other hand, a person takes a week or more than that to change anything in his life. So do not afraid of the baby steps. Everything takes time.
Fill your fridge: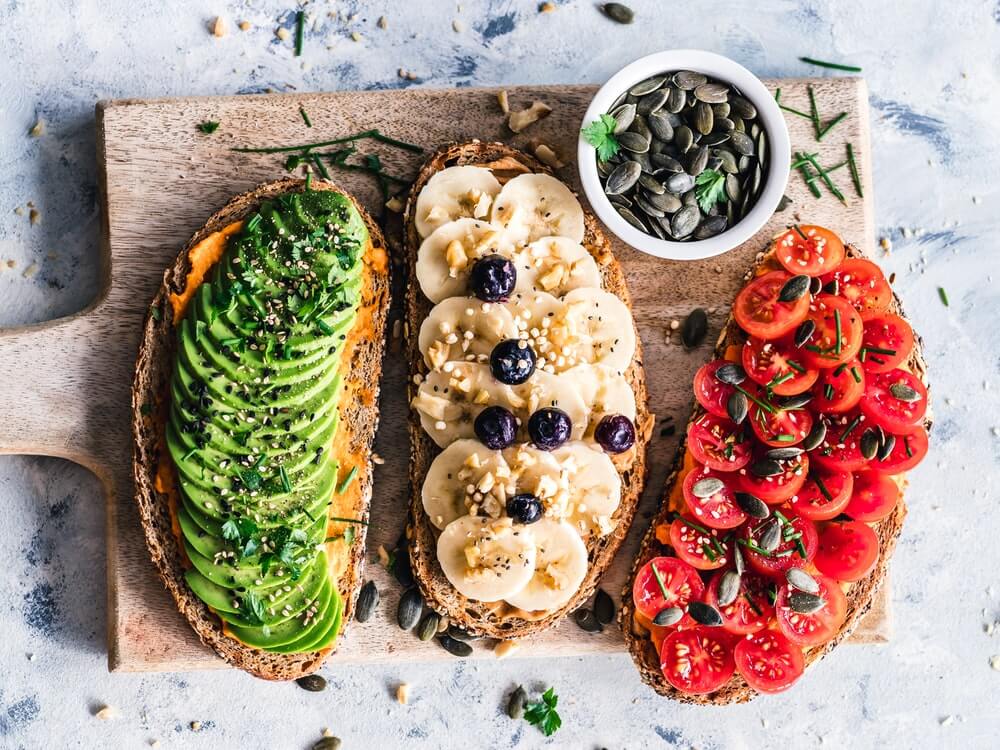 Fill your fridge with many colors.  Colors of fruits, vegetables, and beans. As colors make anything look very interesting and good. Fill your fridge with coconut or almond milk as they are so tasty. You should have instant food available in your home. Be easy and change your diet. Do what is suitable for you.
Supplements:
A plant-based diet won't cover all the essential vitamins and minerals that you need. The three main ones that are very essential are the follows:
B12- although it is present in mushrooms, yeast, and eggs. But if you feel any deficiency of this vitamin you should take some amount of supplements. Lack of b12 in the human body causes anemia.
Vitamin D- you can also get it from the exposure of the sun, but if you are living in a place that is not very sunny, you can go for supplements. Vitamin D deficiency causes osteoporosis, fractures, and weakening of bones.
Omega 3- you can get omega 3 from the chia seeds and walnuts. If it's not available for you, take supplements because its deficiency causes many health problems like cancers, depressions, and low intelligence, etc.
Vegan friends:
If you are not able to do that all by yourself, you need a vegan friend. A friend who also starts this transition or a friend who is already a vegan. He can motivate you, encourages you, and help you to make vegan food, gives you company when you go out to any vegan restaurant. This can be your partner and you both can challenge to do a plant-based diet. You will not feel lonely.
Learning how to start a vegan diet with a friend or partner can be more fun and you can both make delicious vegan food.
Learn how to make your food:
This point is very important because if you start making your food, you will get excited. There are millions of vegan food recipes on the internet. I will recommend you try with the easiest one, you can click here to check them out. You will enjoy making them.
Do not rely so much on fast food because it will ruin your diet and health as well. Add your favorite ingredients in your food. Add some spices that you are missing.
Kitchen appliances:
Without technology, we cannot do anything. It is involved in everything and no one can deny its importance. For making your food, you need two main things that will help you to make your life much easy as well. These two things are:
With the help of these two items, you can make hundreds of things.
Conclusion: How to Start a Vegan Diet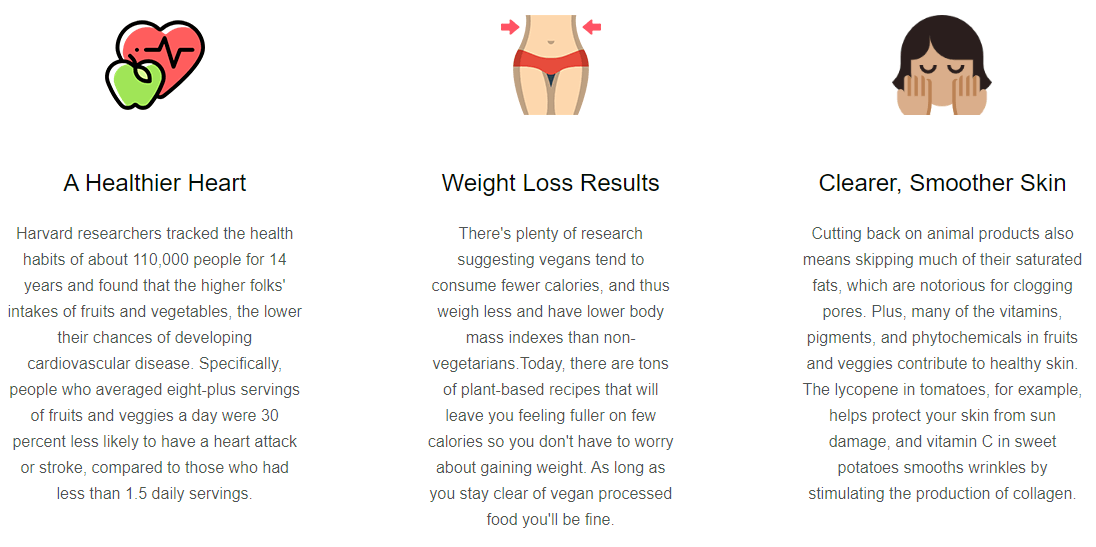 Hopefully, this guide on how to start a vegan diet helped you learn some of the things you need to start a vegan diet successfully. You will now try taking care for the environment and animals.
Click here to check the 150 Vegan Recipes made for you.
Considering all the above-mentioned points, you will be able to start a vegan diet and be ethical with your body and life. All you need is a dedication and everything will be on a path very soon. All you need is only six weeks for this.
Let me know in the comments below if I missed anything for this guide on how to start a vegan diet for beginners.