What can you eat as a vegan? One of the first questions that people that wanna start the vegan diet ask. A vegan diet is the most beneficial diet nowadays because it is filled with many healthy nutrients and calories which are required by the human body for the perfect metabolism.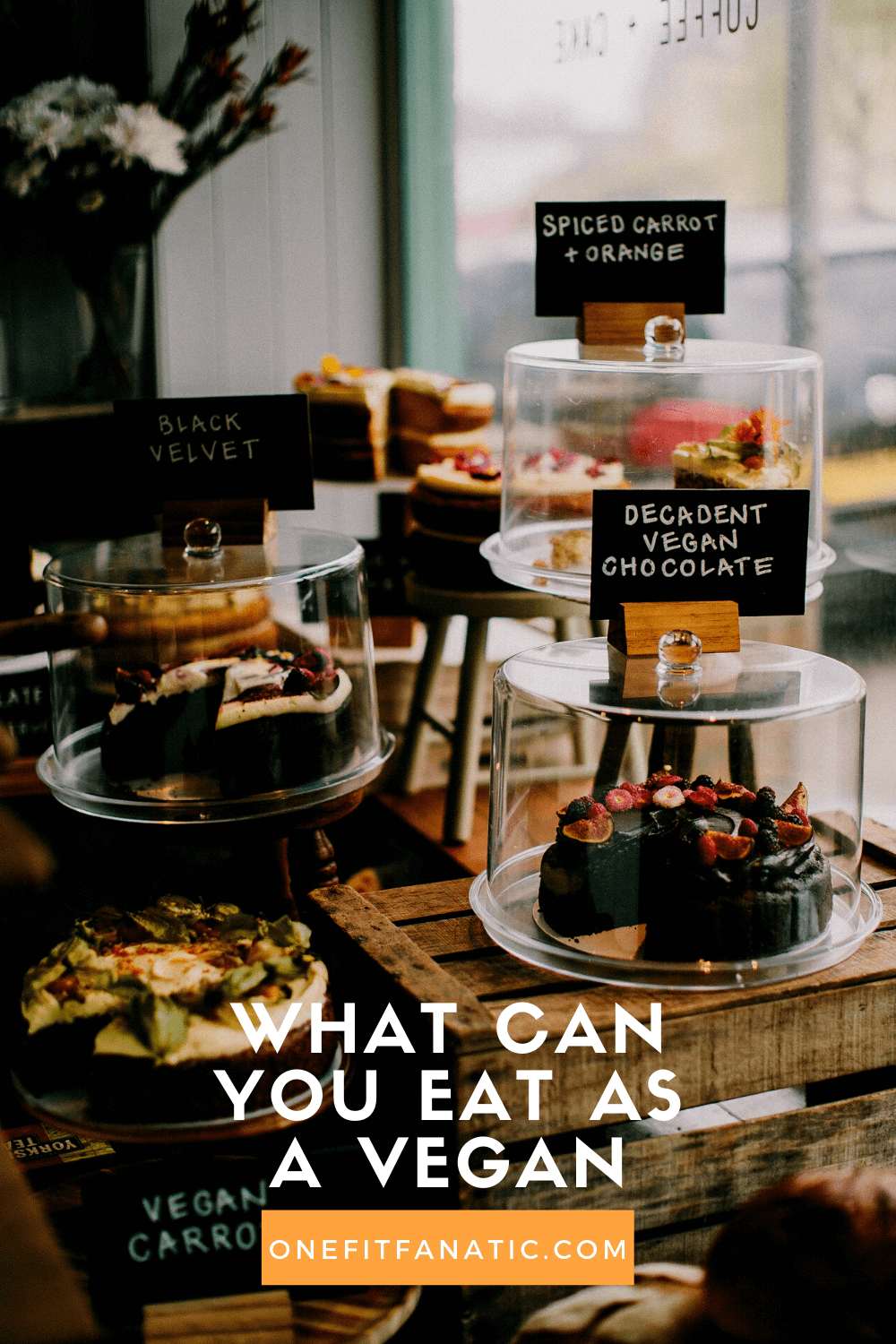 As a vegan, you can eat 100s of healthy foods. Each of them has a specific and special taste. In short, you can eat a lot of colorful foods, who taste great. 🌱
It has also many benefits and it is prescribed by many doctors, experts, and athletes. It saves you from a lot of diseases. You have to do it for yourself and the future.
What can you eat as a Vegan:
Fruits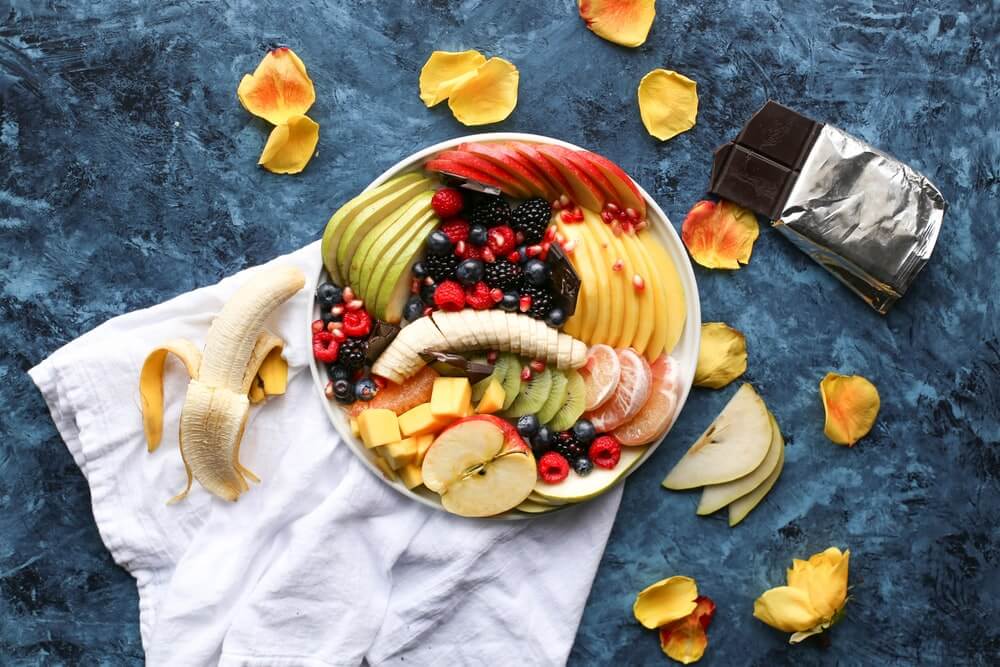 If you want to change your food from the unhealthy type to the healthy type, then fruits are the best replacement. There are a variety of fruits you can eat. Every color and every taste you can get from them. You can make ice creams and mash them. They are better than any junk food you eat. They are very nutritious as well.
Make fresh juices of fruits with your meals as they are yummy, freshening, and good for your health.
You get vitamins, minerals, folic acids, and many micronutrients like zinc, magnesium, and iron from the bananas, berries, apples, and other fruits.
Vegetables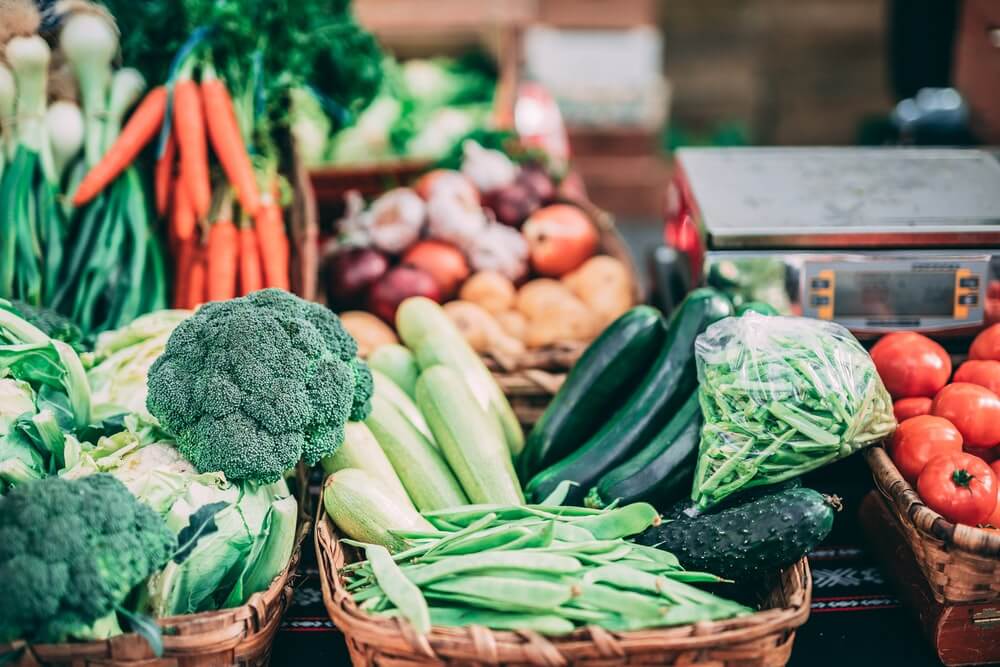 Green vegetables are the source of water for you. They also contain dietary fiber that is very useful in the digestion, building muscles, and making you strong.
Fiber is present in broccoli, cabbage, and spinach and it lowers the risk of diabetes, lowers the blood glucose level, and prevents heart diseases.
Carotenoids are present in tomatoes, carrot, and asparagus and it reduces the risk of certain cancers and protects the cells against the attack of certain free radicals.
You can choose two to three leafy vegetables in the form of salads along with your food. There are thousands of recipes you can see to cook the vegetables with the spices. You can use cabbage, ladyfingers and many vegetables to make your food and eat then with the brown bread.
Try to take the vegetables enriched in the choline. Athletes, heavy drinkers, and pregnant women lack this which can cause many serious problems for them, and that's why they made our list in the top 2 on what can you eat as a vegan.
Oils
The oils extracted from the plants are olive oil, sunflower oil, and soy oil, etc. These are much better than any oil made from animal fats as they have lower or no amount of toxic substances and cholesterol. They help you remain fit.
These oils are called as 'heart-healthy'. You can change the animal fat oil to the plant oil in your food when you cook it.
Olive oil prevents heart diseases and they have healthy monounsaturated fatty acids, which can easily be digested and broken down in the body.
Grains, beans, and legumes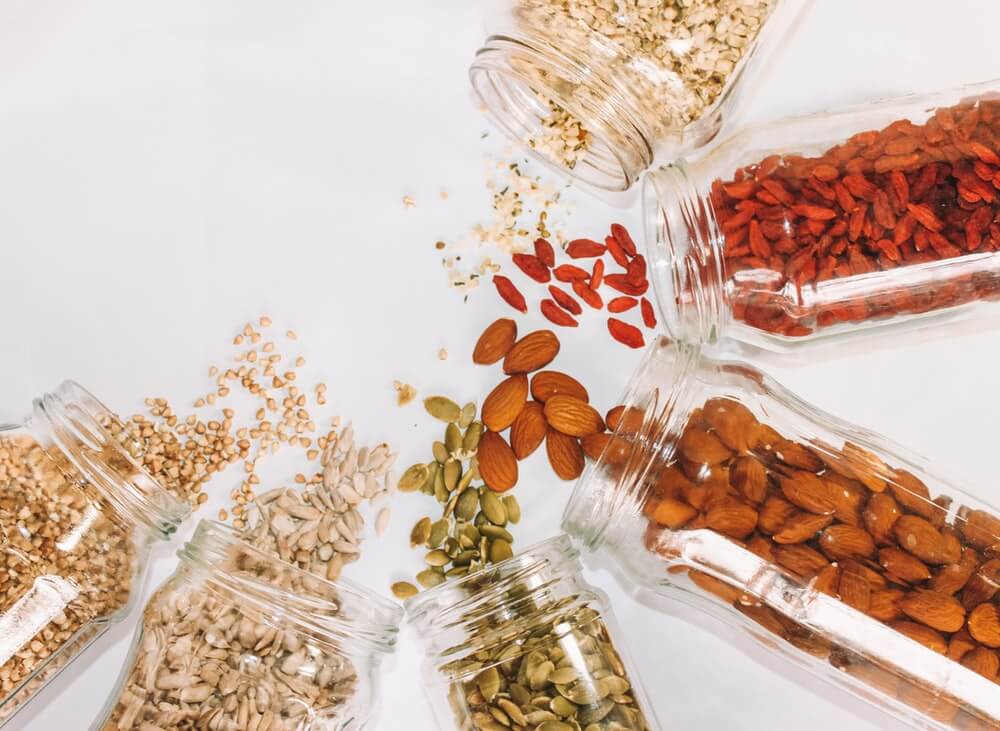 These are rich sources of plant protein and they are low in fat. The best substitution of animal-based food is the legumes because they have the same nutrients as there are in animal-based food with low fat.
Beans are enriched in vitamins, phosphorus, zinc, and molybdenum. These are required for the body in the lower amount. They also contain the B group vitamins.
They also have the folate that is very essential in the women who are pregnant.
Oatmeal is the best example of eating the above-mentioned things at breakfast as well as at lunch.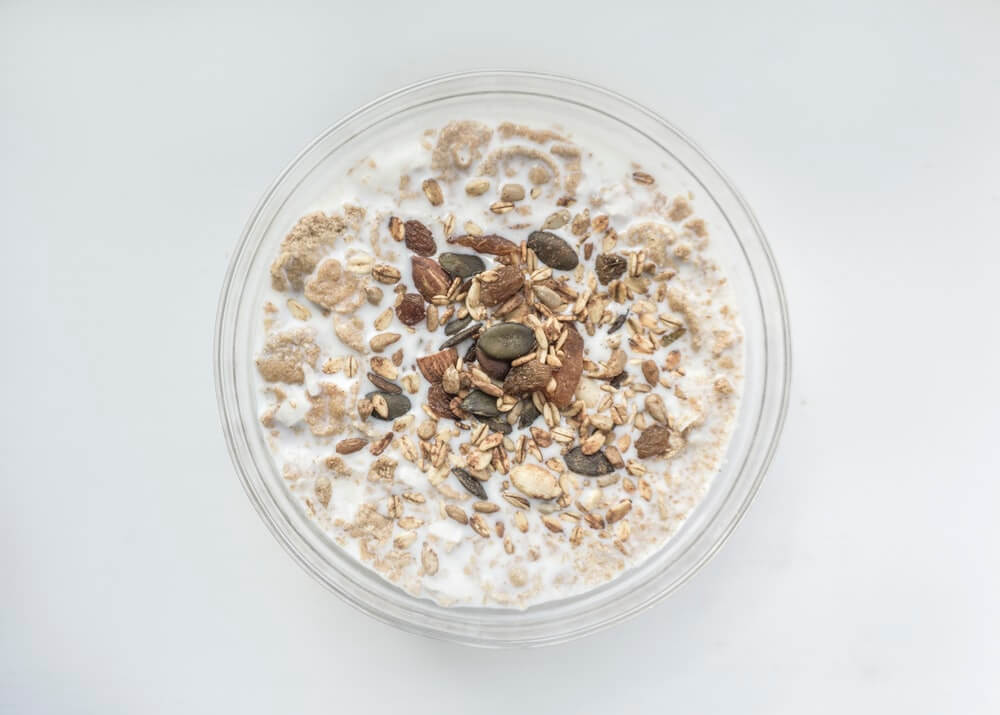 Nuts and seeds
If you want some 'healthy fat' then you should eat some nuts. They have high amounts of proteins and fats which are saturated but can be broken down in the body.
Eating these nuts and seeds can prevent you from getting any chronic diseases that relate to heart and diabetes.
Almonds, walnuts, cashews, Brazil nuts and hazelnuts and seeds are the most essential. Almonds can be used in your food covering after you smash them and grind them.
They give you omega 3, oleic acid phytosterols, and anti-oxidants.
One should eat 2g per nuts a day to complete his body fat requirements.
Healthy fats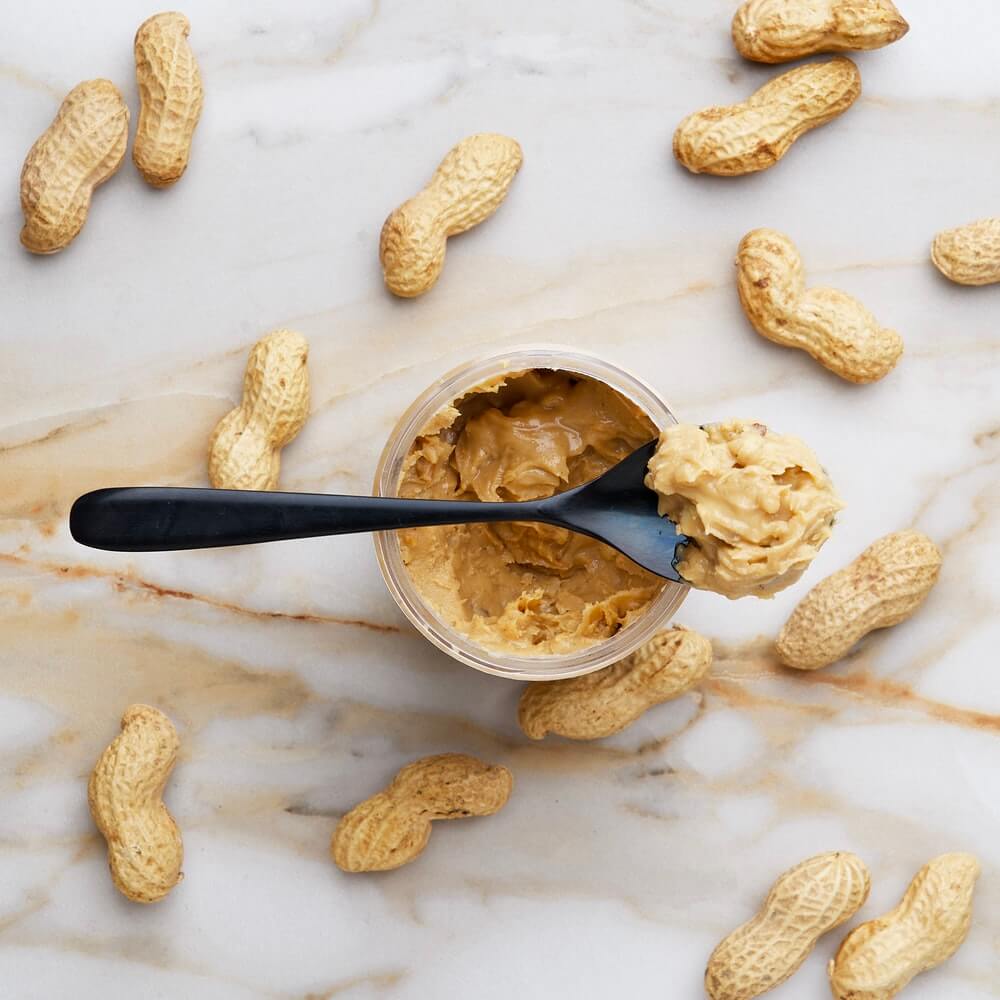 Healthy fats are present in the following food items:
Peanut butter
Avocados
Hummus
Coconut milk
You can use them in your food but spreading them on the bread and you can also eat them along with fruits and vegetables by dipping them. These can also be added over your food after you cooked them in the form of additives and salad coverings.
Healthy fats should be in your diet and that's why the made in this list on what can you eat as a Vegan.
Calcium-fortified plant milk
Although, the vegans get less calcium than the animal eaters and they have to complete this need. This can be done with the help of plant milk enriched in the calcium. It will make your body fluid balance and will make your bones stronger.
They also contain the vitamins B12 and vitamin D. Vegans can drink this milk with a small number of sugars. These are also available in many flavors in the market. So, you can go and just grab your favorite flavor. They are available in almost every store.
Tofu or tokwa (bean curd)
They contain all the nine essential amino acids and also fight against and decrease the LDL that is known as bad cholesterol and increase the level of HDL that is good cholesterol. It also prevents breast cancer and osteoporosis.
You can cook tofu in many ways as you can make it in any sauce. You can also fry them. It is also an alternative for eggs and other animal-based food. It has more nutrients than animal food.
It has calcium, magnesium, and proteins in high quantities. Tofu is delicious and that's why it made our list on what can you eat as a Vegan.
Nondairy products
In contrast with any buffalo or cow milk, choose one nondairy milk. You can also go to the market and try much-flavored milk consisting of almond, soy, and other kinds of milk. These have more nutrition and less fat than any other animal milk.
Following are the plant-based and nondairy kinds of milk:
Coconut milk.
Cashew milk.
Oat milk
Rice milk
Almond milk
You can use them in many recipes and you can make many sweet dishes like ice creams, custards, and fruit truffles with them. You can also make your routine to drink it in the morning in the form of breakfast, and that's why they made this list on what can you eat as a Vegan.
Seaweeds
Seaweeds are delicious nutrients. They contain the iodine, magnesium, every kind of vitamins, and proteins. They are called as the whole diet.
You can get it from the agar, spirulina, and chlorella. 30 milliliters of these contain 8 grams of proteins. They are instant energy sources along with healthy nutrients. The iodine present in them has a function in the thyroid gland that is the main gland in the human body. It prevents goiter and swelling of the glands.
Recipes
There are many recipes that you can make while using vegan food. These will make you taste and feel better and along with the spices.
I have 150+ Vegan recipes that you use every day in your life. No need to search the internet and waste time to look for vegan recipes, you can have a 150+ available for you to download.
Click here to get the 150+ Vegan Recipes.
You will get super simple, easy to cook tasty recipes
Meal prep with no guesswork
Grocery list of the foods you can buy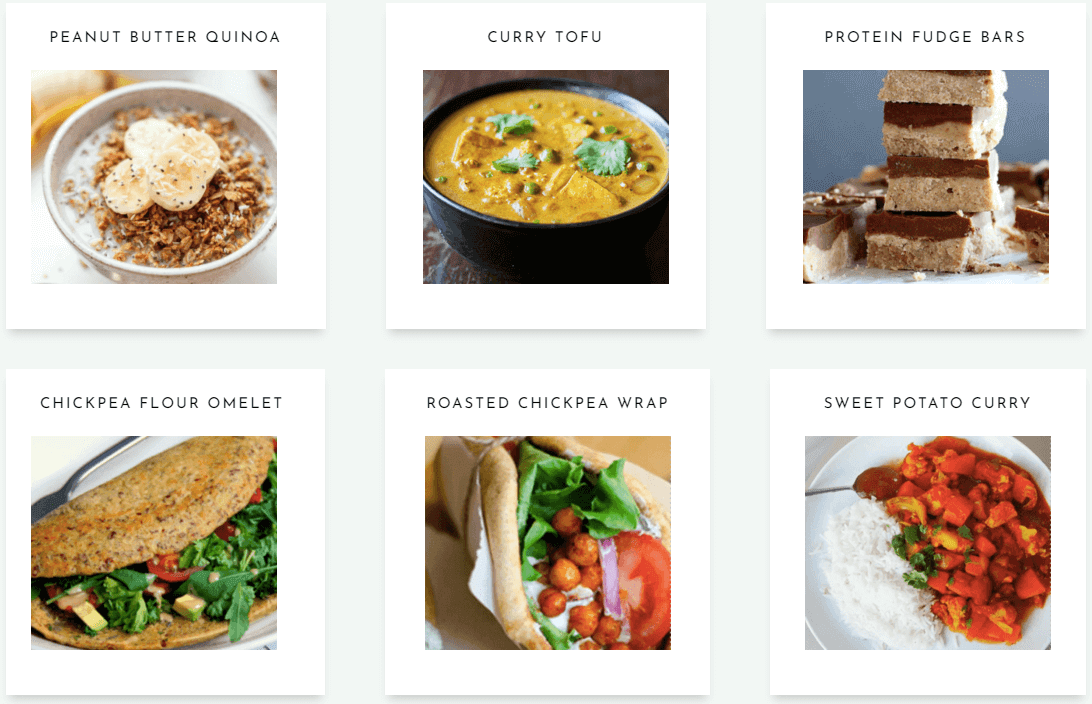 Wonder what can you eat as a Vegan? Now you have the healthiest recipes that vegans use to live a healthy life!
Flitters
If you want some spices and want to change your taste, you can simply make the flitters and they are very easy to make.
You need a gram floor, mix some water and any vegetable you want to add like potatoes. Add some spices according to your taste. Mix them all and fry it in the olive oil or any plant-based oil. These are healthy and delicious as well.
It contains wholesome food and nutrients equal to any meal made from animal food.
Vegetable soup
It is a complete diet and it helps also if you want to lose your extra weight. It will make you feel full all day because it stretches your stomach.
You can add 2 to 3 vegetables in the soup along with the spices. It has a high source of fluids and makes you healthy as well. It is also very simple to make.
Bake cakes
You can also bake your favorite cakes home which are completely vegan. Yes, you can.
Use some wheat flour or gram flour. You can also use almond milk or any other nondairy milk in it. Mix it and add sweetener according to your taste but do not overflow it with sugars. Add yogurt, tofu or mashed bananas and bake it in the oven. After that add some additives like almonds. Enjoy it after that.
Burrito bowl
Burrito bowl makes it on our list on what can you eat as a Vegan. It is easy and perfect for meal preparation. It is also highly affordable. For this, you have to follow the following steps:
Make a big butch of instant pot chipotle lime black beans.
Add some dry black beans with some garlic and chipotle peppers.
Add some spices.
Add some vegetable broth.
Add some water, mix it and you will see a paste forming.
Cook it around for 20 to 25 minutes. In the meantime, you can also make some brown rice. They are very simple to make.
Vegan burgers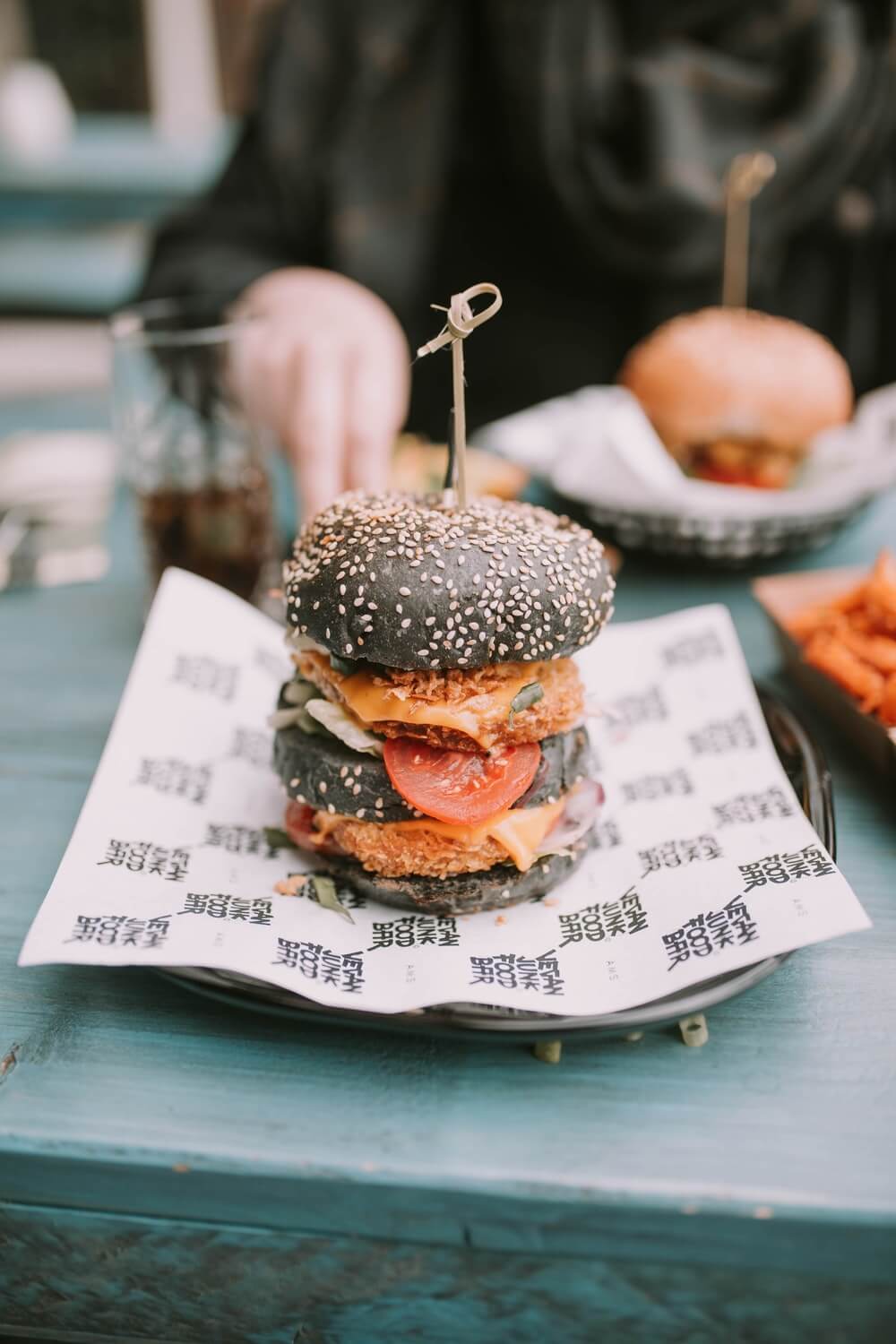 Ever wondered what can you eat as a Vegan? Do you love burgers? If you want to eat a burger and you are not allowed to eat any junk food. There's a piece of good news for you that you can make it in your home that will be a vegan burger. All you have to do is to follow these steps:
Take some brown peas and put them in the microwave for 1 minute.
Take a baked sweet potato and add it into the peas along with some garlic.
Add chili powder and salt.
Mash it complete, mix it, and after mixing and mashing add some scallions and corn meals.
Now take a bowl and add some tomato paste, water, and maple syrup. Add apple cider vinegar and chili powder along with garlic powder and salt.
After mixing, it will be like a paste. Then add it into the previously made mixture of peas.
Put them into the pan and make them round.
After that, all, bake them at 375F or 190-degree centigrade for 40 minutes.
Eat them with brown bread or put them between the burger buns.
White sauce pasta
You miss pasta and the spices sometimes. But what about it? When you can make a yummy pasta in your house in less than 30 minutes. So here is the recipe that is very simple and affordable.
Take 3 to 4 cups of water and leave it to boil.
Put one and a half cup whole-grain pasta into it.
Add some salt, oil, and mix well. Boil till it becomes soft. After that check, if it is cooked.
Drain it and keep them aside.
Take a frying pan now and some butter.
Add 2 to 3 cloves of garlic and some onions in it.
Dry it for 2 to 3 minutes.
After that, add 1 cup of mushrooms, one-fourth cup of capsicum, and some corns.
Stir and fry it for 2 to 3 minutes and cook them until they are little crunch and after that put it aside.
Now again take 2 to 3 cubes of butter and put them in the pan and add some oil, refined flour.
Fry it for 1 to 2 minutes.
Now add some nondairy milk slowly and keep stirring the mixture.
Add some vegan cheese and make the paste thick.
Add the fried vegetables you made before and stir them. Mix them and add some salt to taste.
Put some chili flakes and black pepper along with basil and mix well.
Now add the boiled pasta. You are now ready with your delicious pasta.
Conclusion: What can you eat as a Vegan
Complete list and recipes on what can you eat as a vegan! 🌱
Click To Tweet
First of all, if you are a vegan, then you are doing justice with your life and with your body.
Second, if you are a vegan then do not think that you have not any variety of food. You can make your food and just go to any vegan restaurant, order and eat the food. These recipes and foods will help you to try some productive and good things. These will help you to be sure about what you have to eat. These will tell you what to buy when you go to a supermarket.
Just you have to follow these above-mentioned foods and recipes and you will not feel bored about what you eat. Make your life colorful and eat colorfully. Wondered what can you eat on the vegan diet? You no longer need to wonder what can you eat if you want to be a vegan.
I highly recommend you getting the 150+ vegan recipes so you can make the tastiest vegan food. You will feel well and with a perfect smile on your face that you know you are not doing any harm to the animals and you are eating healthy foods.
Hopefully, you enjoyed reading our guide on what can you eat as a vegan. If you like it, please share it on your favorite social media below.